Society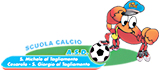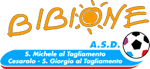 The A.S.D. Bibione was founded after the fusion of A.P. Bibione, A.C. Cesarolo, U.S. San Michele, Pol. San Giorgio and it is affiliated member of Italian Soccer Federation F.IG.C. from 1st July 2006.
This result has been obtained thanks to the availability demonstrated by the communities and directivities to form one society which can compete in the future in reality with high quality soccer to rise in our tourist resort town Bibione.
Already in 1999 the youths collaboration started between these societies which produced as a result of having uniformity within the teams children of the same age group being able to compete with other societies obtaining good results.
Now with the fusion completed, the youth and amateur, the need must surge in order to have the youths in our territory grow with the objective to have an amateur team to stimulate, so in the near future our boys will put on the t-shirt to join important objectives.
The organigram is composed by:
Presidente: Sig. Valter SALVADOR
Vice presidente: Sig. Mauro ROSSI, Sig. Gianluca MORETTO
Segretario Generale: Sig. Ezio SANTAROSA
Direttore Sportivo: Sig. Paolo GALASSO
Responsabile settore Giovanile: Sig. Carlo Paolo DEMO
Dirigente Sanitario: Dott. Diego SERODINE
Addetto ai Campi/Magazziniere: Sig. Fiorello GOBBATO
Collaboratori: Sig. Antonello BOSCOLO, Sig. Mauro ROS, Sig. Fiorenzo CALLIGHER
Soci con Firma: Sig. Emanuele FORNARO, Sig. Mario CASAGRANDE, Sig. Lucio BUTTO'
Via L.Einaudi, 4 - 30028 San Michele al Tagliamento (VE) | Tel e Fax 0431.511087 |
| P.I. 03697660276